The 21st Century is the era of innovation in technology and                investing.  Comstar Management is positioned to index markets

   for profit.  

   Satisfying our Clients takes efficient, responsive, professional                service




What we offer:

Potential to lower overall portofolio risk

Opportunity to enhance overall portfolio return

Opportunity to profit in varied economic environments

Limited losses due to a combination of flexibility and discipline

Efficient service platform engine support

MEASURING ACHIEVEMENT IN TEN KEY AREAS

Enhanced Returns

Nightly P/L Statements

Powerful Index Platform

BI-Monthly Checks

Performance Index

In a world of increasing volatility, the  Chicago Mercantile Exchange, part of CME Group, is where the world comes to manage risk across all major asset classes.  CME Group is the world's largest and most diverse group of exchanges.  CME Clearing matches and settles all trades, and guarantees the creditworthiness of every transaction that takes place in these markets.





Account Liquidity

Computer/Analytical Base

Cash Retention Ratio

Growth Index

Value Index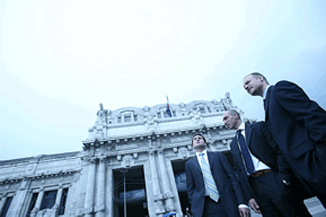 Contact;

      Comstar Management Company

     818-883-7528

     818-449-0306 fAx